I'll never forget Nicole and Tom's Okanagan vineyard wedding in Summerland, BC.
It was an absolutely incredible location with one of the most breathtaking backdrops I've ever seen for a wedding. Evolve Cellars immediately hit my all time favourite list for venues. Add Nicole and Tom into the mix alongside their families, and wham bam boom! This vineyard wedding is one of my favourite weddings ever. I photographed Nicole's sister's wedding a few years back and I immediately fell in love with the entire clan.
"Who the f*ck is Pam?!" (Please read Nicole's answers to see what this is referring to…you might just pee your pants).
When I sat down to share the photos from this wedding I was gonna pair them with some long blog post – then I realized that Nicole's answers to my questions sum up this couple perfectly.
I love how these two met while Nicole was on a blind date with another guy and realized the man of her dreams was sitting at the bar. No hard feelings from the "blind date guy"…especially since Nicole and Tom are now married.
1. How did you two meet? We met in Calgary… I was on a blind date and ended up chatting with Tom, the English accent was all it took!
2. Did you know right away that he/she would be the one? YES
3. Do you fart in front of each other? Tom is a trumpet. Farts constantly even in his sleep.
4. Who gets up faster in the morning? I'm in the best mood when I wake up. Tom needs coffee and minimal talking till he's fully awake
5. What was your biggest most meaningless fight? (E.g. Fighting about something weird, like whether the sound you hear outside is a cow or not…this may have actually happened to me and my girlfriend.) That time I found a Starbucks cup in his truck with the name "Pam" on it. I said, "Who the f*ck is Pam?!" Then he realized he grabbed the wrong drink at Starbucks
6. How did you choose Evolve Cellars vineyard for your wedding? Drove out to the Okanagan and fell in love immediately when we pulled up to the winery in Summerland.
7. Why did you choose me?  Because you did Carmen's wedding and you were so much fun!
8. What was your favourite moment of the day? Dancing!
9. What was(were) your favourite image(s) from the day? After the ceremony in the vineyard when the sun was going down. So beautiful.
Well, I'm trying not to crack up over here. I hope you enjoy these images from Nicole and Tom's Okanagan vineyard wedding. If you want to see another badass wedding I shot in British Columbia, check out
Kelly and Tariq's wedding in Whistler here
! Also, make sure to check out some of the links to the fantastic vendors below.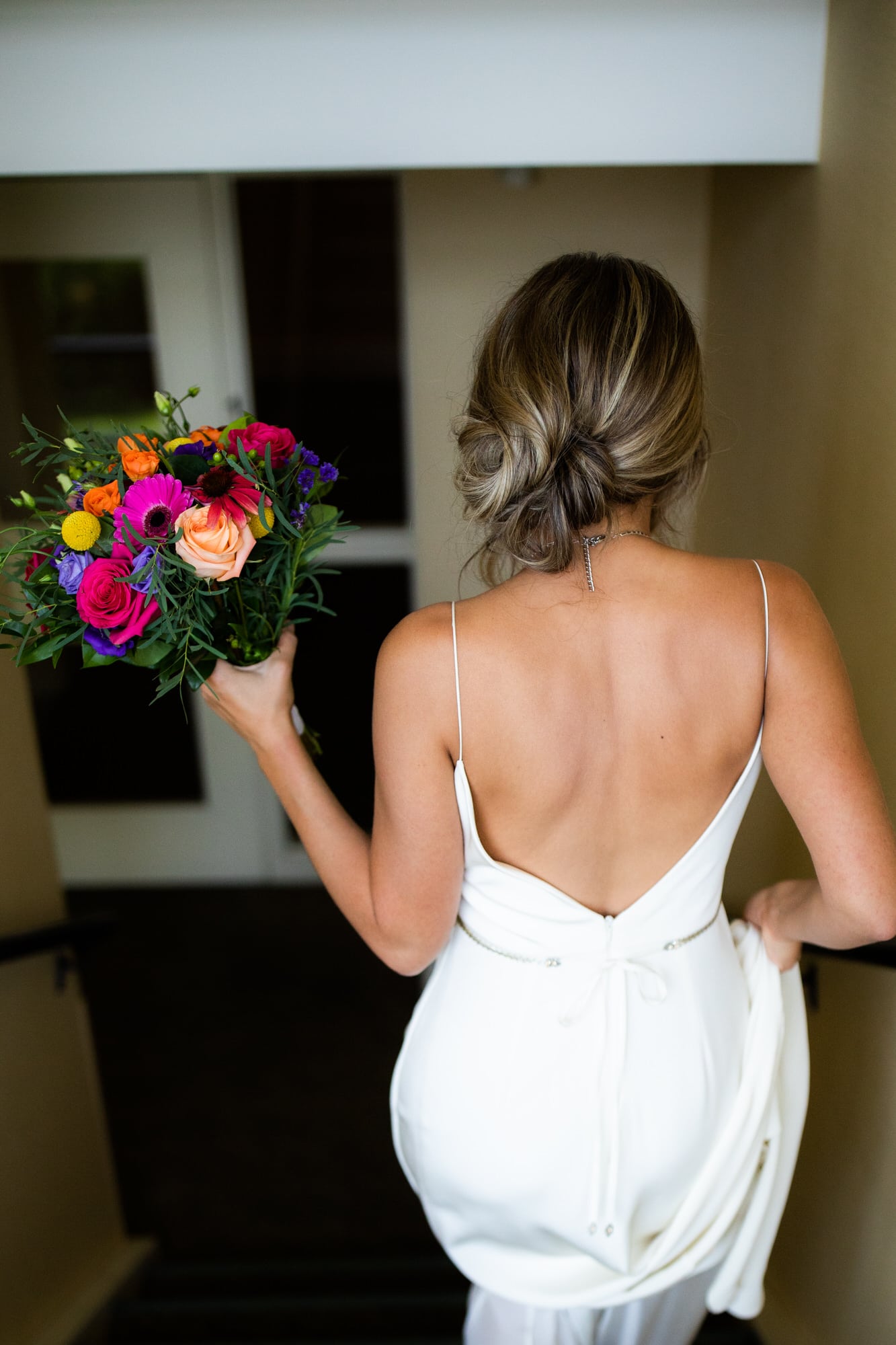 Check out the wicked vendors below